Pioneer Adhesives is a Filipino-owned distribution and manufacturing company in the Asia-Pacific region that is committed to providing customers with reliable and competitive services such as household and industrial adhesives, specialty coatings, sealants, packaging, and other products.
Formerly known as Republic Chemical Industries (RCI) Inc., Pioneer Adhesives Inc. holds the brands Pioneer Epoxies, Mighty Bond and Pioneer Pro construction chemicals. The change of name was attributed to the alignment of the company and its brands to a more unified and stronger identity. The brand is also psychologically solid as it stirs greater emotion to rename the company in order to coincide with its pioneering spirit.
Here's a list of the reasons why Pioneer Adhesives stands out from its competitors.
High Potential Synergy and Culture
Pioneer Adhesives establishes dynamic collaboration with other entities, along with its subsidiary, the Pioneer Special Building Systems, to provide better services to its customers. The subsidiary provides services and promotes property owners, contractors, and architects with effective services such as cladding and insulation systems, adhesives, sealants, floor coating, and weatherproofing sealants.
The company's pioneering spirit, the culture of trust, and dependability are some of the major reasons why they manage to stay in the industry and outdo their competitors.
100% Tested Products
Pioneer's products are long-lasting, affordable, environment-friendly, and can handle harsh weather conditions. Pioneer Adhesives Inc. has received certification from the ISO Quality Management System and Environmental Management System for its low-volatile organic products that also belong to the green product range.  Such products are generated in facilities that utilize renewable solar energy and the company is an advocate of educational assistance and environmental programs.
Pioneer's white glues, rubber cement, plastic resin glues, cyanoacrylates, and epoxies have been tested for effectivity on any surface and use. The coating range and sealants have covered all major types of acrylics and butyls, as well as silicones and urethanes.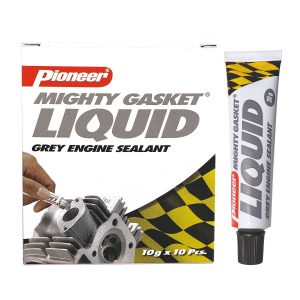 Highly Competitive Products
Construction and Industrial Industry
Pioneer Adhesives ensures that its products are the right choice for various industrial and best construction adhesives requirements. The broad selection of products was manufactured and created so that customers can "Do It Right!" all the time.
Automotive Industry
Pioneer Adhesives creates innovative and cost-efficient adhesive products for the automotive industry. The company has a wide variety of products that are ideal for the maintenance and improvement of automobile performance.
Do-It-Yourself (DIY)
The company knows the exact needs of customers when it comes to adhesives. Most craft enthusiasts and DIYers trust Pioneer products for reasons that they provide excellent results with every application. Moreover, the company's DIY brands are conveniently packaged, cost-efficient, and environment-friendly.
Furniture and Handicrafts
Since Pioneer Adhesives supports high-quality craftsmanship, they do their best to give handicrafts and furniture craftsmen with various adhesive products that can be utilized for numerous materials for the best adhesion results. The company's products guarantee excellent results all the time.
Maintenance, Repair, and Operation (MRO)
Because Pioneer knows what every household and industrial consumer needs, they created and manufactured dependable products for the efficient operation, repair, and maintenance of handicrafts, furniture, and any form of home or construction project.
Marine
They have formulated high-quality marine adhesives for the purpose of boat and commercial shipbuilding. Pioneer Adhesives continuously develop products such as epoxies, adhesives, and sealants to aid in the work of seafarers, fisherfolks, and tradesmen. Due to the demand for long-lasting and competitive output, the company continues to create and manufacture products that uphold their dedication to advance the marine industry.
At present, Pioneer Adhesives continues to dedicate efforts to the complete development of their products. What truly makes them truly unique is the sense of responsibility, responsiveness, and involvement, which ensures the continuous fulfillment of their vision towards the advancement of the industries their products are applied in.