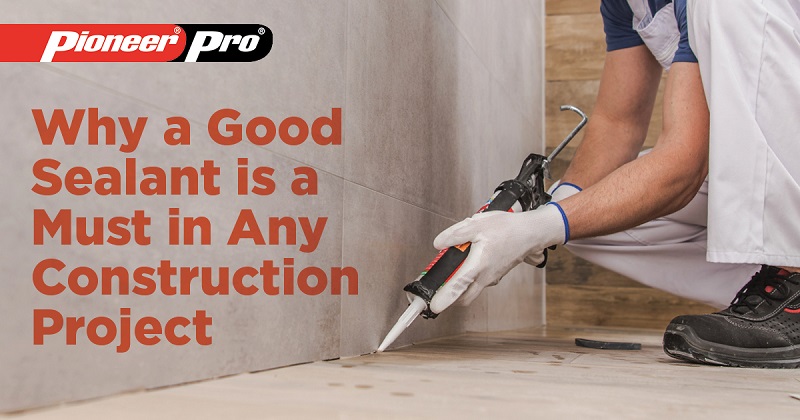 You've got the plan, the building materials, and you're all set to work on your next construction project. Are you sure you have all the essentials you need to make it a successful one?
When it comes to delivering a quality project, making sure you have all the bases covered is a must to avoid unexpected mishaps. A simple step such as choosing a good sealant matters.
How often do you think about the sealant you will use to polish your work? It might seem like just another material you need in your arsenal, but sealants do more than seal or close gaps between spaces.
As explained by Designingbuildings.co.uk, sealants are used to "prevent fluids and other substances from passing through material surfaces, joints, or openings. They can also prevent the passage of air, sound, dust, insects, and so on." Suffice to say, sealants are versatile products that ensure not just a top-notch construction project, but the comfort and peace of mind of its owners, too.
What makes a good sealant?
Given the number of products available in the market today, you might be wondering which best to use in your projects. Some of the important properties a sealant needs to have include:
– Weather resistance – can withstand extreme temperature and moisture, must be waterproof
– Durability – has a long lifespan
– Consistency – easy to apply and use
A type of sealant that meets these standards are silicone sealants, which idealsealants.com describes as, "based on silicone polymers and cure to form a tough flexible rubber suitable for both household and industrial applications." Working with a silicone sealant not only ensures flexibility and durability, it's also easier to apply and finish.
What can a good sealant add to your project?
It can help you waterproof and weatherproof areas around the home or any project to protect it from external elements. There are also specific sealants best used in bathrooms and kitchens to prevent molds and leaks.
How do you choose the right sealant?
With the qualities listed above as your guide, make sure you also check the features of each sealant you're considering for your project and how best you can apply it. Take note of the different kinds of sealant below:
Neutral cure – ideal for industrial and construction applications; adheres to vinyl, wood, steel, aluminum, glass, and plastic; can be used to weatherproof and waterproof
Acetic cure – general-purpose sealant that can be used on ceramic tiles in the kitchen or bathroom as it forms a waterproof seal
Biocide sealant – for expert waterproofing in the shower area and around bathroom fixtures
If you need each type in your project, you don't need to look far and wide for a sealant you can count as Pioneer Adhesives has Pioneer Pro Mighty Seal, a line of products that enables you to future-proof with ease. Its Neutral Cure, Acetic Cure, and Biocide products are guaranteed to deliver lasting results, guaranteeing a seal of approval from your clients.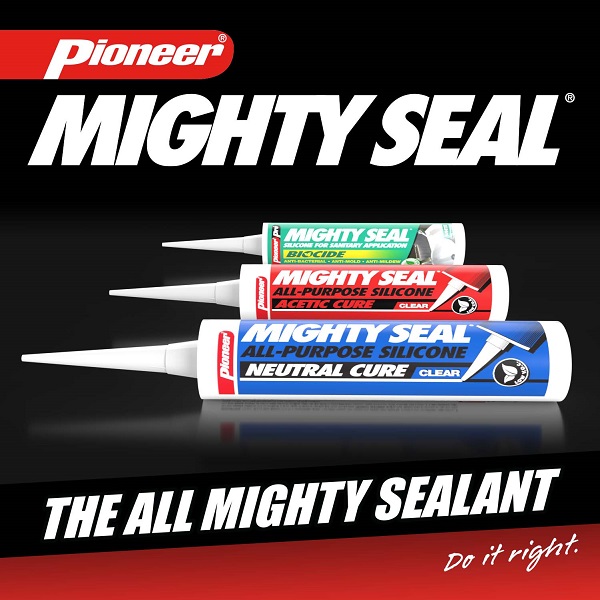 To learn more about Pioneer Pro Mighty Seal and how it can be a valuable part of your projects, follow and chat with us on Facebook: facebook.com/PioneerAdhesivesPH or email info@pioneerph.com.