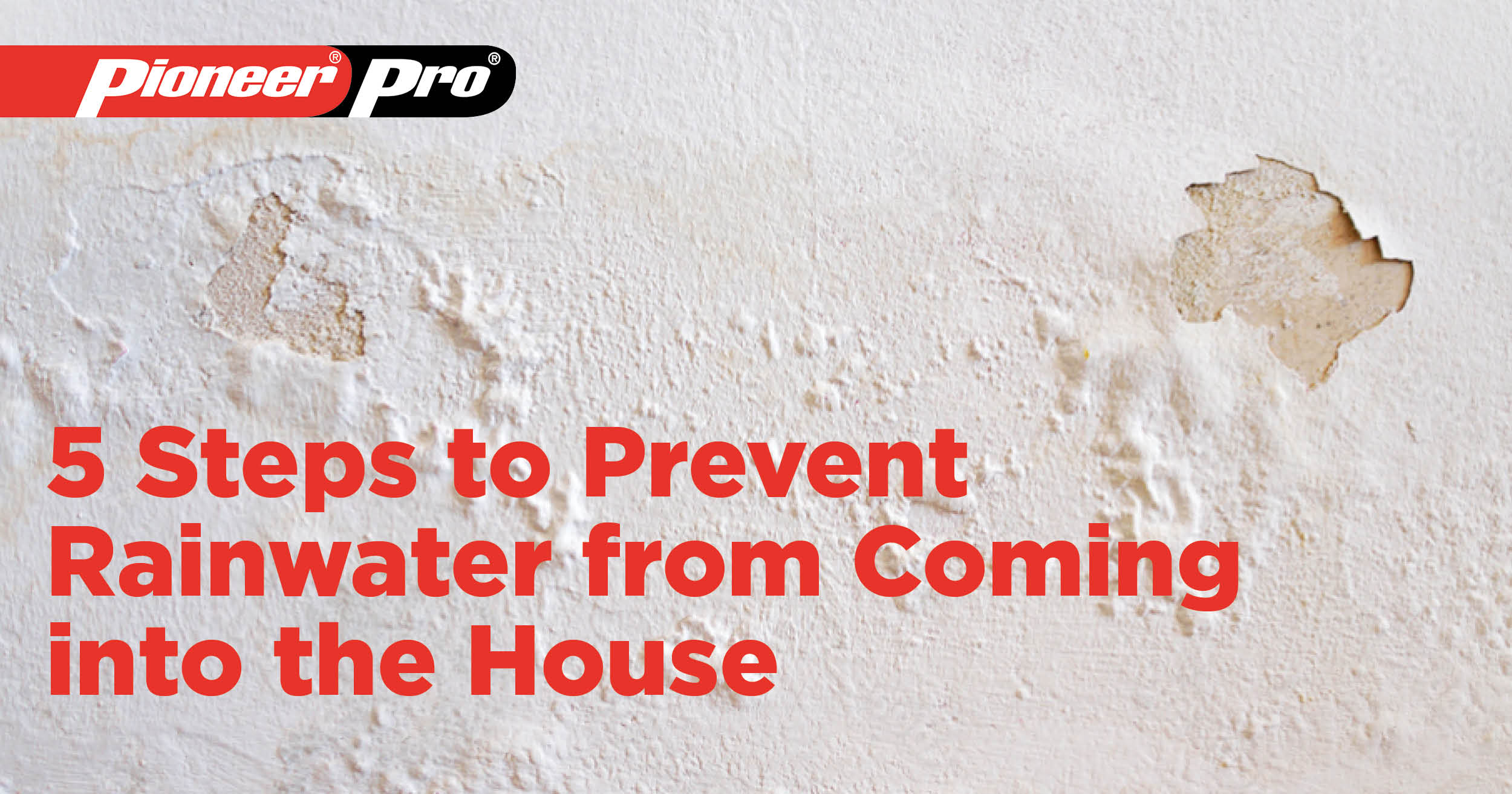 From following a sound design plan and using only quality materials, to making sure what you're building will stand the test of time and will be enjoyed by its users – covering all bases is a must when it comes to working on your projects.strong winds and rainwater. Winds can damage roofs and a home's façade, while rainwater can leak through gaps and cracks that in turn affect walls and ceilings, to name a few. In addition to checking the roof regularly, much attention should also be given to exterior walls. If exterior walls aren't waterproofed, chances are, water and moisture can travel inside, resulting to damaged internal walls. Fortunately, you can keep rainwater from entering the house.
The same rule especially applies when checking the capability of the structure to withstand external elements like 
How to prevent rainwater from entering the house
1. Keep the gutters clean. Blocked rain gutters may cause rainwater to flow down the walls and increase the possibility of water seeping inside the walls. Sweep away debris and make sure there are no dry leaves and fallen branches that can block the flow of water. 2. Seal all windows. Even the slightest opening can cause water to enter the house. Regularly check the windows for gaps then seal and caulk it without delay. 3. Check the exterior walls for damages and address these first. Be on the lookout for cracks, gaps, or even broken pipes that pass through the walls. Cracks and gaps allow water to seep into the internal walls while busted water connections can add to the dampness which cause mold and mildew.
4. Prepare for waterproofing.
Once you've spotted the cracks and gaps, repair these immediately as it's important that the walls are in good condition prior to waterproofing. If mold and mildew are present, allot time to remove these first as well. Remember that proper surface preparation is key. Sand the uneven areas and clean the walls before waterproofing. 5. Choose a quality waterproof coating and proceed with waterproofing. There are different kinds of waterproofing products available in the market today, each guaranteeing superior results. Before purchasing anything, take time to review each product closely and look for a product that's not only economical and easy to use, but offers a slew of benefits aside from quality waterproofing, too.
Why do you need to choose wisely? Properly waterproofed exterior walls can help avoid damage and maintain the beauty of a structure which will definitely result in satisfied clients. Helping you cover the waterproofing base is Pioneer Pro Water-Tite 200 Barricade. Formulated from a blend of acrylic polymers, this waterproof elastomeric decorative water-based coating also offers long-term exterior durability and retention of elasticity.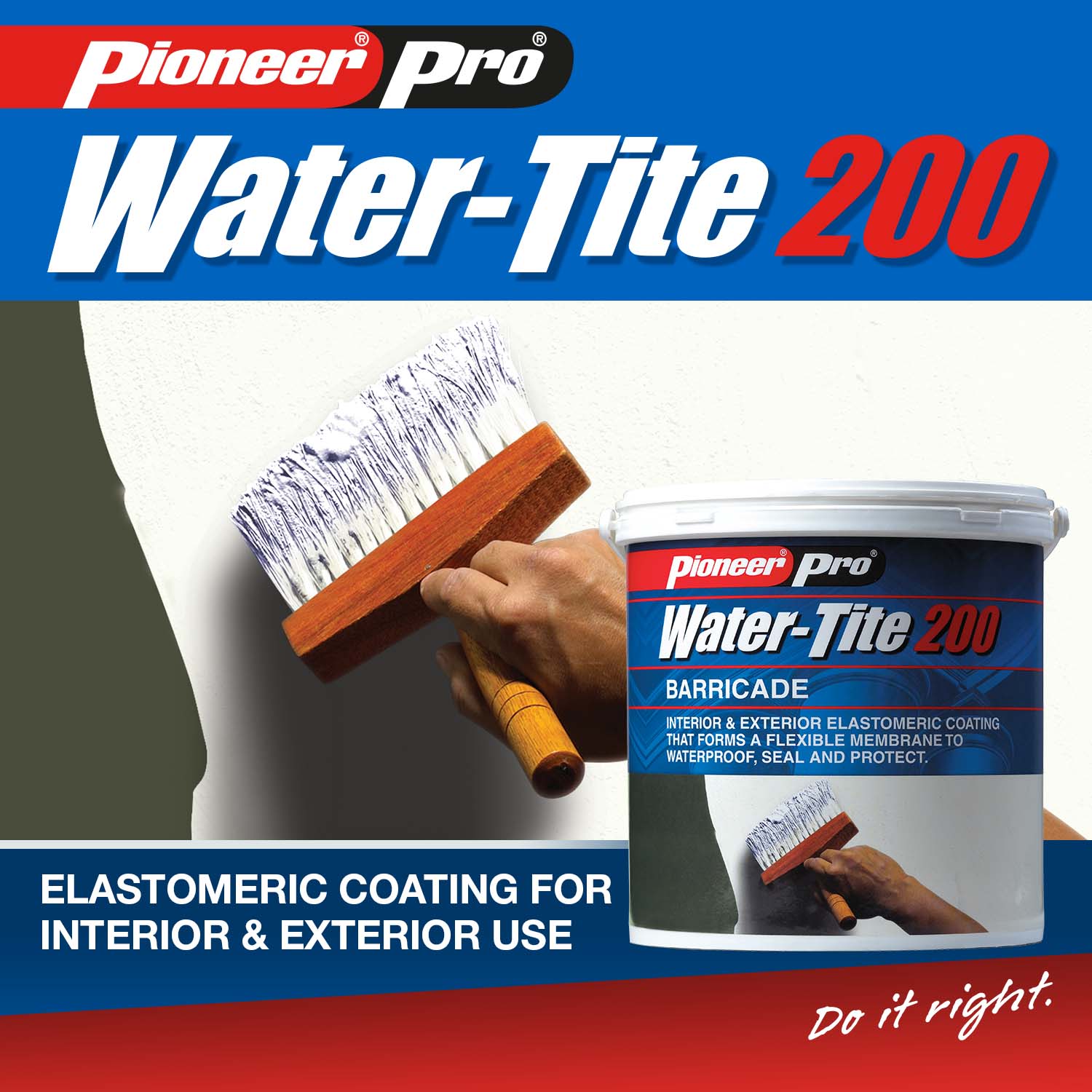 It can be used as finishing coat to surfaces like stucco, brick, above-grade concrete (cast-in-place and pre-cast), and concrete block. Pioneer Pro Water-Tite 200 Barricade also has good elastomeric properties, a water-based system that guarantees easy clean-up, and even outstanding adhesive strength. In addition to these benefits, it's also fungus and mildew-resistant while delivering a matte or semi-gloss finish.
Elevate each project you work on by keeping external elements out. To achieve this, you definitely need a barricade you can count on – Pioneer Pro Water-Tite 200 Barricade.
To learn more about Pioneer Pro Water-Tite 200 Barricade and how it can help you deliver quality homes and projects, log on to www.pioneer-adhesives.com. For inquiries, you can follow and chat with us on Facebook: facebook.com/PioneerAdhesivesPH or email info@pioneerph.com. Shop online when you visit https://shopee.ph/pioneer_adhesives or add to cart at https://lazada.com.ph/shop/pioneer-adhesives/