One-on-one with Coach Lester
A Long Time Coming 
Son of legendary coach Aric del Rosario, Lester del Rosario followed in his father's footsteps, making waves since the year 2000, coaching collegiate and high school teams, in the UAAP and NCAA, as well as the PBL, MPBL and even joined the national team during the 2003 SEA Games.  
Years later, not only would he find himself as the first ever coach of Pioneer Pro Tibay, but also in his first stint as a PBA coach. One would be surprised, considering all his experience and accolades under his belt, but he is humbled and extremely grateful to be given this opportunity.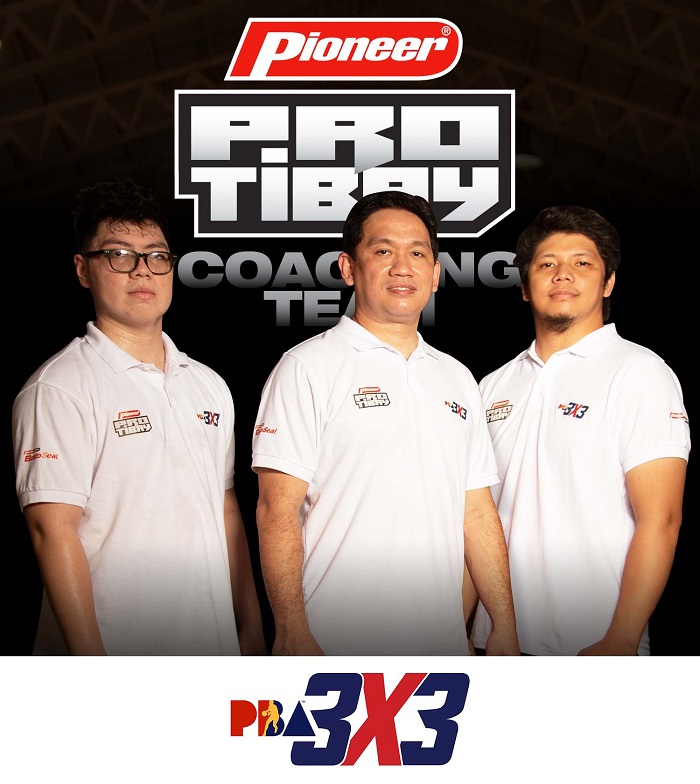 A highly prolific career for a hardworking man, Coach Lester owes it all to his mentor and father, whose philosophy continues to resonate in the way he himself coaches: building and shaping his players to be the best individuals, so they can be the best team. Overcoming challenges thrown their way, he and his team value working on this step-by-step process that will lead them down onto the path of victory. 
A Dream Fulfilled 
In 2019, Coach Lester told himself the year wouldn't end without him getting into a PBA team. With everything that he's already accomplished, that was the one thing he wanted, the next step for his career.  
He was patient, going by his father's words, "Pag sa 'yo, sa 'yo. Wag mo kunin yung isang bagay na hindi pa para sa 'yo, tas mamadaliin mo, baka mas mahirap mong makuha." 
And all that patience finally paid off when Coach Lester was given his big break, becoming head coach of the Pioneer Pro Tibay team.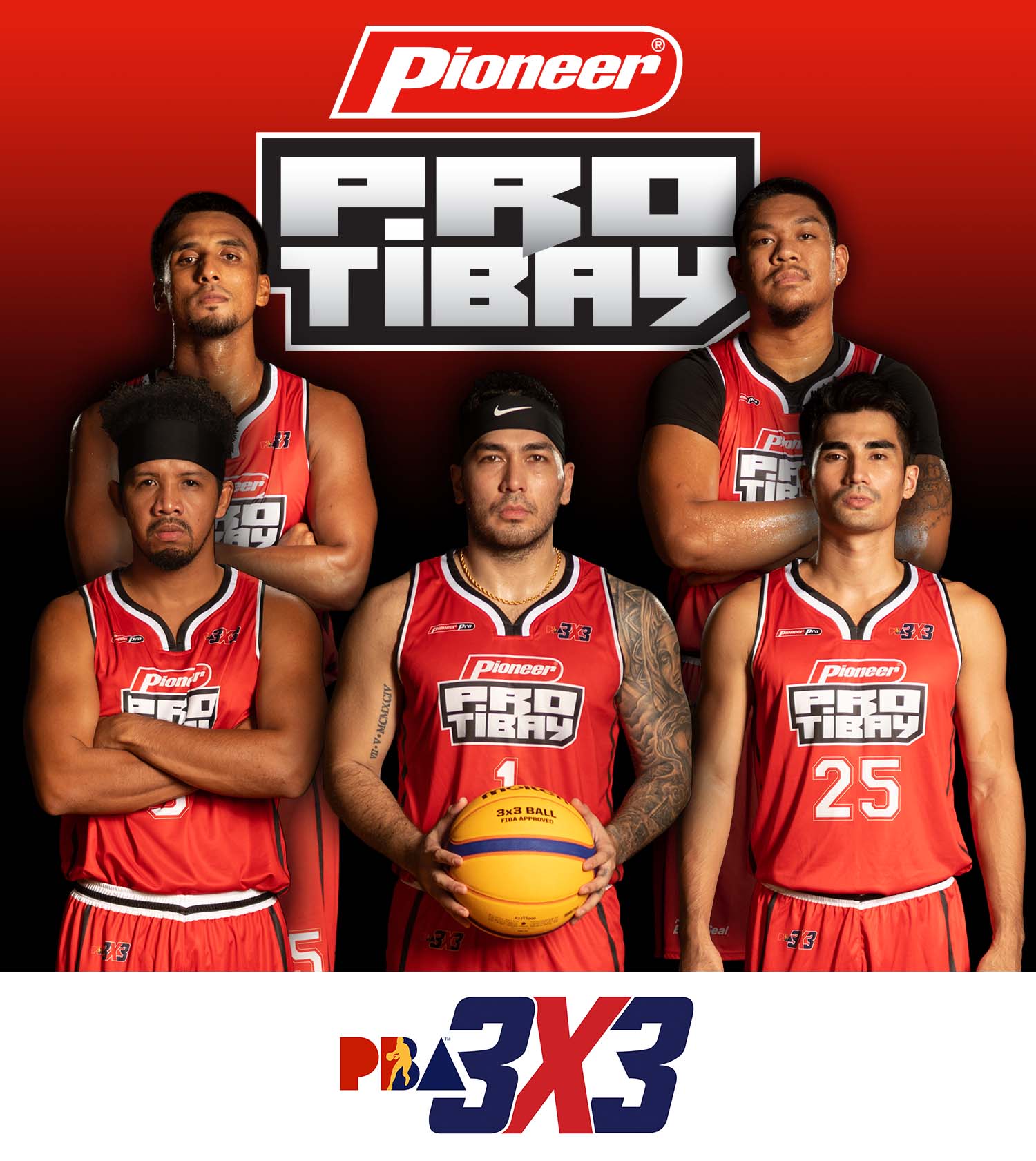 Though tremendously thankful, his heart aches knowing that his father, who passed away in 2020, won't be able to watch his games as head coach of a PBA team. But Coach Lester knows his father is still with him, every step of the way. "Alam ko nandyan siya sa tabi ko, gina-guide ako niyan." 
Sometimes it's still surreal for Coach Lester to see where he is now. When he dreamed of getting into the PBA, he didn't think he'd become the head coach of a team right off the bat, and for that, he is eternally grateful to Pioneer for turning his dream into reality, and for all of their support. 
And with the start of his dream coming true, the hard work began, in this new chapter of his coaching career. 
The Pro Tibay Process 
"Una kong kinukuha ko sa mga players ko [is] loob nila."  
First time as a PBA coach of his first ever 3×3 league, and to Pioneer's first ever basketball team, the firsts don't stop there! Coach Lester usually likes to have staff and several players he's already worked with when assembling a team, but the Pioneer team were all new faces. At most, he knew them from being on opposing teams in different leagues.  
It was a clean slate for all of them, and Coach Lester's first order of business was getting the team to trust him. They needed to see how hard he works for them so they would respect him and they could all build a bond, set a system to make the team great.  
It was a long process hindered by the effects of the pandemic, many of their practices being limited to zoom workouts, a difficult situation for a team that just wanted to get out on the court and play together. But this did not stop them from being the hardest workers in the room, giving it their all even with the limited way to train.  
Whenever they did get to train in person, Coach Lester pushed them to do their best, making them run a whole court instead of just half, making sure they knew the play they were working on, and just driving them to work harder, strive harder, building them to be the best they can be. 
Of course, all work and no play makes for a dull day. So when practice was over, the team usually spent even more time together, over good food while they talked about life and the insights from training, building a bond that went beyond the court.   
Seeing as they're a new team among established names in the PBA, Coach Lester constantly told his players to never say die. If the opposing team was better, Pro Tibay had to surpass them. It didn't matter who their opponent was, they'd give it their all every single time they stepped out onto the court. Coach Lester wanted all of their games to be a thrill to watch.  
Never give up, never say die, and continue to build: three key things that make the Pro Tibay team a force to be reckoned with. 
Zooming to the Top 5 
Their first season together was in no means an easy journey. All roads have obstacles and theirs was filled with quite a few.  
Aside from having to make due with zoom workouts, which meant coping with laggy internet speeds and coaching through a limited view on a small screen, when opening day was announced, the team only had three days of face-to-face practice before their debut.  
Coach Lester admits that the players were understandably a bit rusty during this very short practice period, but that didn't hinder them from pushing through, and they won two of their three tune-up games, proving their drive and grit to be the best even when the odds seemed stacked against them. 
Months of zoom workouts, only three days of face-to-face practice before the opening, and going in as a new team playing against giants well-known in the PBA, Pro Tibay lived up to their name and persevered to make it to the top 5 out of the 13 teams in the first conference.  
It may not be the championship just yet, but it is a feat still worth recognizing.  
Through Coach Lester's guidance, as he himself is guided by the teachings and philosophy of his late father, Pro Tibay will only continue to grow and rise against challenges. All they need to do is trust each other, trust the system, stay hungry for a championship, and it will come; just like him becoming head coach of a PBA team. 
As Coach Lester said, "Meron pa tayong mga pagsubok, 'di naman mawawala 'yan. Tuloy-tuloy pero magagawa ng paraan, paghihirapan, pagtatrabahuan."