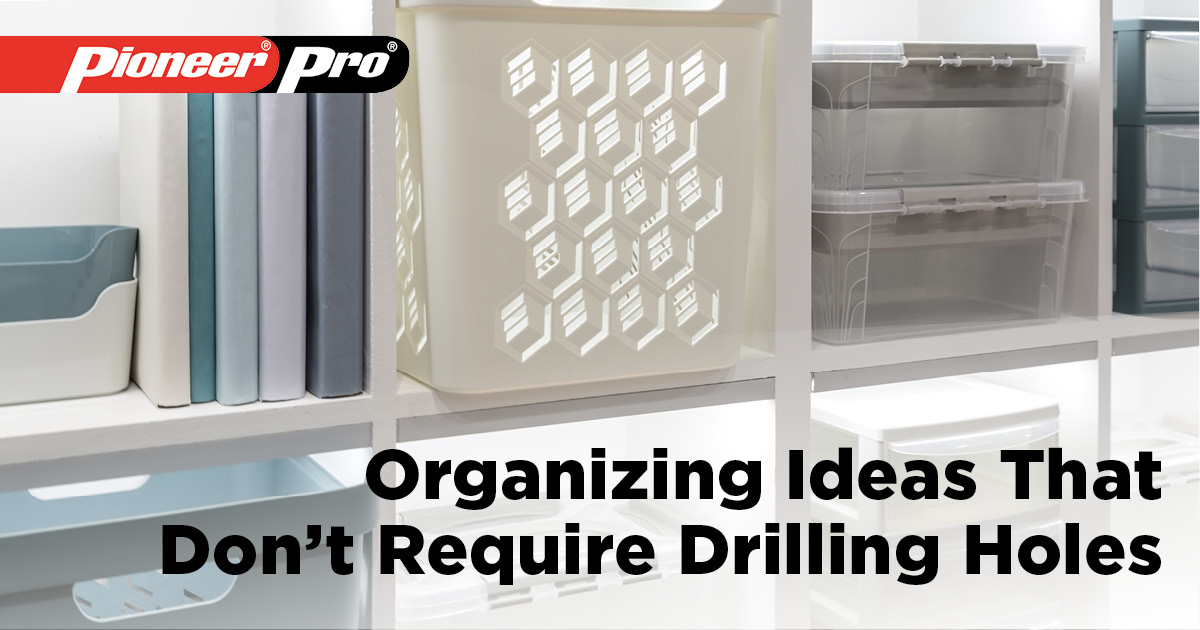 One of the common misconceptions about tackling home improvement projects is you need a variety of power tools to be successful. We're here to tell you that there are many projects you can work on even without power tools.
Skip using noisy drills and bulky saws! With your creativity and resourcefulness, you can keep your home inviting and in tip-top shape. Discover the joy of transforming your home, one tool-free project at time. Let your imagination soar with these must-dos.
5 Home Projects That Don't Require Power Tools:
Easy Furniture Makeover
Give a new look to an old piece of furniture with a few decorative elements. You can use a strong adhesive to attach trims and fabric accents that can transform a worn-out chair or dresser into a stylish statement piece.
Gallery Wall
Do you love collecting prints and photographs? Without power tools, you can hang frames and your chosen artwork on your walls using adhesive hooks to easily mount your pieces. As an alternative, you can also display reflective panels that make any space look more spacious or go for mouldings that can add a touch of elegance to your interiors.
Display Shelves
Shelves are both functional and decorative pieces you can install in any room. A strong adhesive can help you add shelves to any room without drilling, so you can instantly display small potted plants, books, and other collectibles.
Statement Decals
Make a bold statement with removable wall decals or stickers. These adhesive decorations come in various designs and sizes, allowing you to easily personalize your walls without the need for power tools.
DIY Backsplash
Give your kitchen or bathroom a quick yet stylish upgrade with a few pieces of lightweight tile. You can easily stick these to your walls using a strong adhesive to achieve a beautiful backsplash without the tools associated with tiling methods. As an alternative, you can also work with peel-and-stick tiles and just reinforce them with a more reliable adhesive to make sure they will stand the test of time.
Without a doubt, it helps to have a strong adhesive at home that allows you to work on quick fixes and easy DIY projects. Not only does it provide swift solutions, but it also comes in handy when you're feeling inspired and want to work on a DIY home improvement project.
Pioneer Pro Builders Bond is a high-strength, construction adhesive that you can always keep at home for such situations. You don't even need nails and a hammer because this construction adhesive delivers a consistently strong and lasting bond on most building substrates.
In addition to having excellent resistance to water and weather, Pioneer Pro Builders Bond can be used as a two-way contact or a one-way stick adhesive that can help you fix raised flooring and work easily with cornices, mouldings, mirrors, ceramic, tiles, and glass, to name a few. Suffice it to say, you don't need power tools if you have this in one of your drawers.
Visit the Builder's Bond product details page to learn more about the product and how it can be your quick fix and decorate partner.