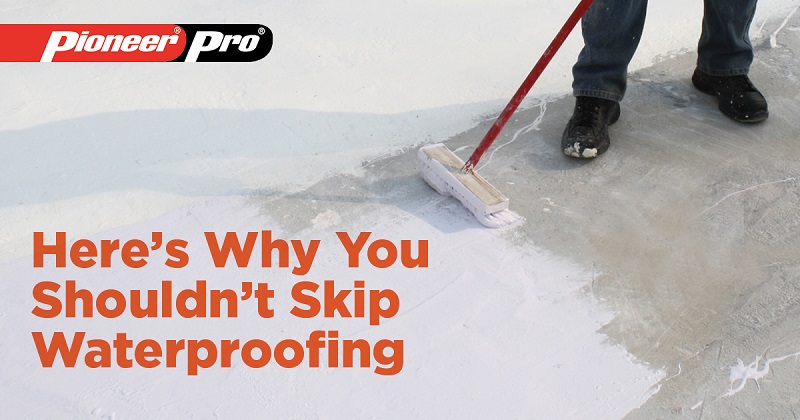 When looking at a house or a building, it's a given to instantly admire its style and how it looks. Beyond aesthetics though, it's the processes that happened behind-the-scenes that also merit attention. After all, it's one thing to turn over a beautiful project and another to deliver something that's not only striking, but is structurally stable, too.
Aside from setting a good foundation and choosing quality materials, it's important to avoid cutting corners when it comes to construction. Skipping processes and doing a step poorly are big no-nos, especially if you want to achieve a structure that can stand the test of time. One of the most critical steps you should do carefully is waterproofing. This process involves treating surfaces properly to protect the house or building from the damaging effects of water. Walls, windows, and the roof must be waterproofed to avoid cracks, mold growth, and risking the integrity of the entire project. According to gharpedia.com, waterproofing can be done "after a building is built" or as early as the construction phase to "provide moisture control."
Prioritize this part of your project and avoid these costly problems:
1. Leaky roofs and windows that cause molds and mildew
Poorly waterproofed structures may cause leaks and dripping walls that allow moisture to reach and be trapped in the interior of the house or building. Moisture in turn causes molds and mildew which can be a health hazard. If you've worked with wood, moisture may cause it to rot and deteriorate as well.
2. Structural problems that put the integrity of the project at risk
Skipping waterproofing may lead to cracks in the foundation and corrosion in steel or metal frames. When steel is affected, the concrete and other materials around it can get damaged, too.
3. Unnecessary costs brought about by damage repair
Where would you rather spend your budget? Efficient and properly executed waterproofing or repairing damages brought about by leaks? Accomplishing waterproofing early on helps you avoid pricey repairs and health hazards. In the same breath, you also get to save money you can allot for regular property maintenance.
Failing to recognize the importance of waterproofing may lead to bigger and costly problems in the future. To avoid these mishaps and achieve a result you can be proud of, invest in proper waterproofing. Pioneer Adhesives can be your partner in ensuring a successful project. Its Water-Tite Product Range offers waterproofing essentials that cater to different needs.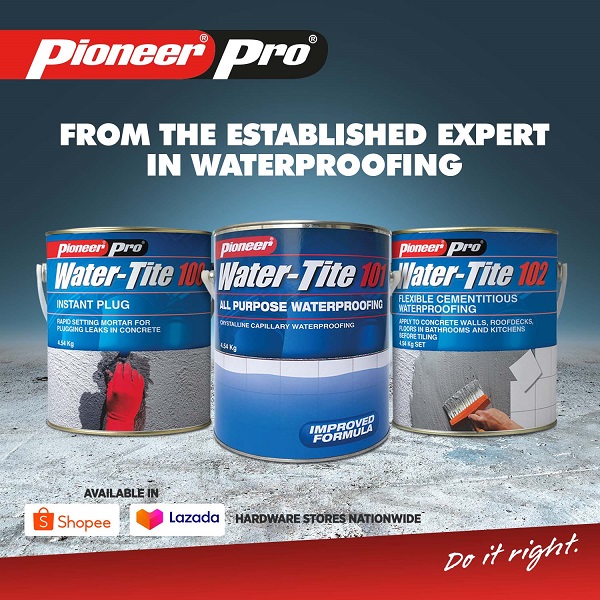 The Pioneer Pro Water-Tite 101 All Purpose is a ready-to-use and easy-to-apply crystalline capillary waterproofing made of select blends of cement, fine quartz sand, to name a few. You can use it when waterproofing walls, columns, bathrooms, and basements.
Bridging hairline cracks and waterproofing the kitchen? Pioneer Pro Water-Tite 102 is an easy-to-apply two-component flexible cementitious water membrane for interior and exterior applications.
If you're repairing concrete pipes, leaks, and water-retaining structures, Pioneer Pro Water-Tite 100 Instant Plug offers an easy solution. All you need to do is add water to the dry powder to create an ultra-rapid plugging mortar.
These are just some of the waterproofing essentials Pioneer Adhesives provides. To know more about our Water-Tite Product Range, you can follow and chat with us on Facebook: facebook.com/PioneerAdhesivesPH or email info@pioneerph.com.