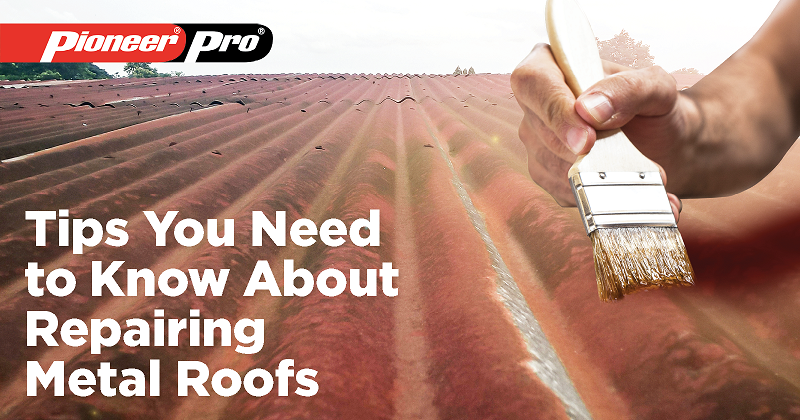 It's no secret that the roof is one of the most important parts of a home. A properly installed and well-maintained roof protects not just the other parts of a structure, but its occupants and the things inside it as well. As the first line of defense against harsh weather, the roof requires regular maintenance to keep it in good condition.
In the Philippines, metal roofing is commonly used because aside from being affordable, it's also low-maintenance and durable. Just because metal roofing is durable doesn't mean it won't require repair over time. Given that the roof is exposed to different weather conditions 24/7, you can see signs of wear-and-tear eventually. If you spot rusting and experience leaks every now and then, don't postpone dealing with these as it can lead to costly repairs in the future.
To help you keep your metal roofing in good condition, here are the common problems that could affect the roof that you need to take note of:
1. Leaking
A leak can lead to a big problem if left unresolved. Not only is it costly, leaking can damage the things inside the house, too.
2. Scuffing and scratching
According to sheffieldmetals.com, metal roofing is prone to scuffing and scratching at any point during its lifecycle. Surface-level damage can happen when the material is handled improperly or when tools have been dropped or rubbed against a panel.
3. Installation error
Doing a haphazard installation can lead to bigger problems. From loose screws and poorly attached flashing, to missing parts and accessories – these can happen if an inexperienced installer works on the roof.
4. Corrosion
It's safe to say that corrosion is the most common problem you will encounter when working with metal roofs. These roofs are made of iron-based metal and regularly exposed to rain and moisture which make rusting or rust corrosion inevitable.
These problems can be avoided by scheduling regular roof maintenance and using quality products that can refresh your roof in no time. Available in major hardware stores, Pioneer Pro Water-Tite 401 PU Plus is an essential that needs to be included in your roof repair arsenal. Ready-to-use and easy-to-apply, it can strengthen old metal roofing with only two layers of application. The best news? This helps your roof stand the test of time without the need to replace the GI sheet. As it forms a seamless protective surface, the Water-Tite 401 PU Plus can bridge cracks and prevent leakage.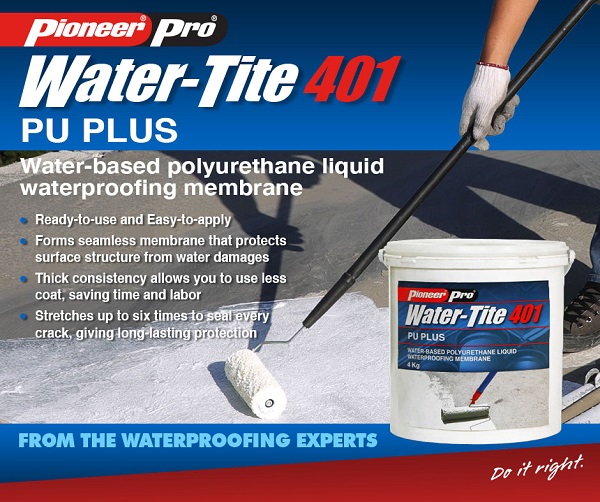 Seeing signs of corrosion in a project you're working on? Water-Tite 401 PU Plus can be your go-to partner in repairing rusted metal roofing and it can be accomplished in 5 easy steps! There's no complicated mixing involved, too, as the product is easy-to-use and ready-to-apply.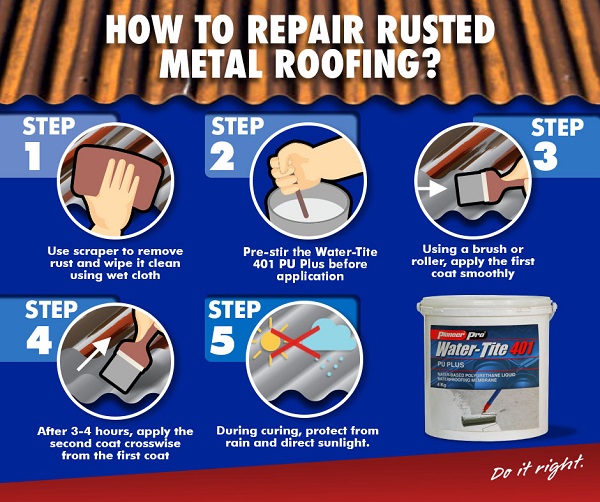 Pioneer Adhesives is your partner in making sure you deliver a project that's built to last. Its Water-Tite Product range features multiple waterproofing essentials that meet different needs.
To learn more about our Water-Tite Product Range, you can follow and chat with us on Facebook: facebook.com/PioneerAdhesivesPH or email info@pioneerph.com.