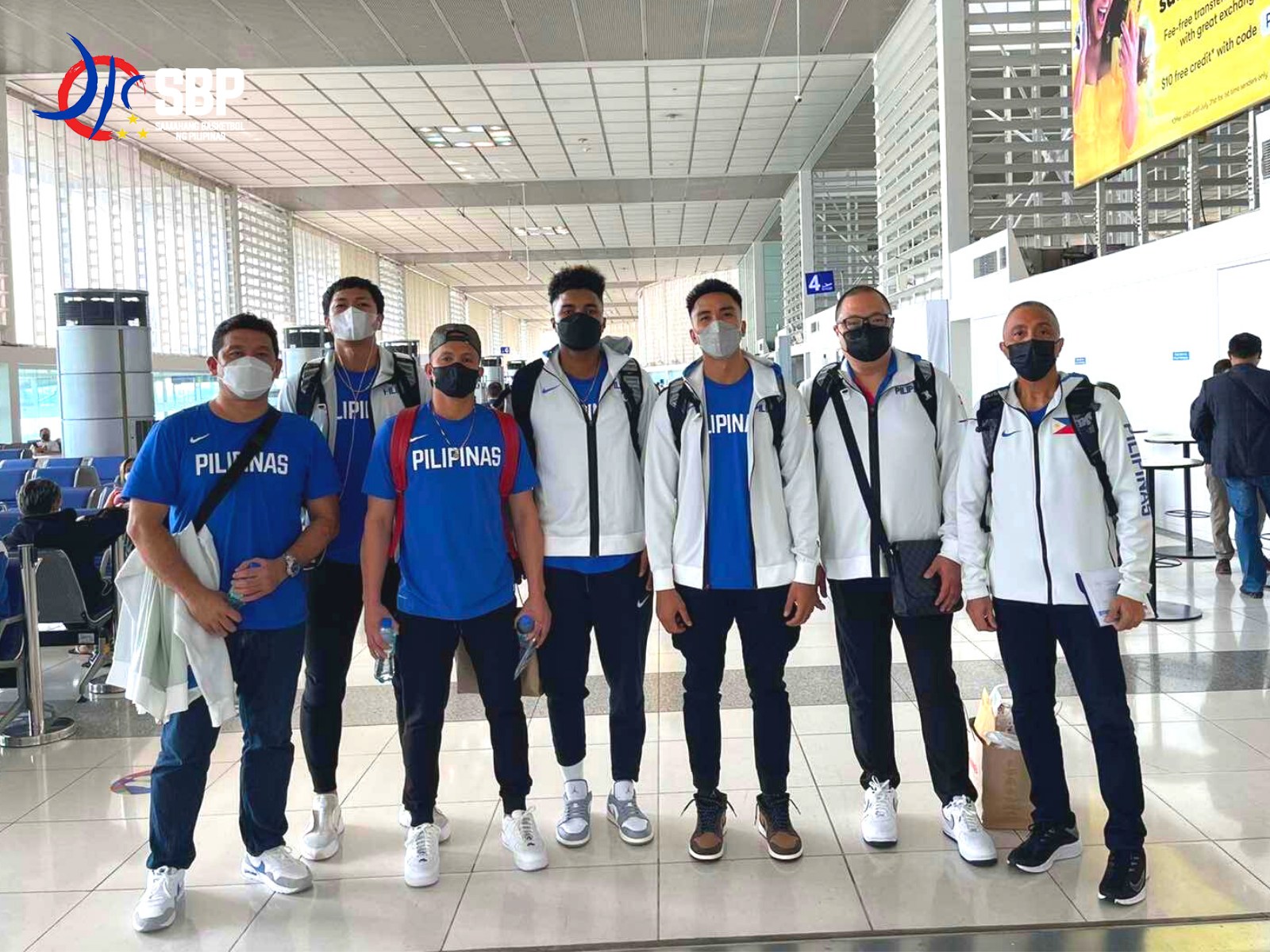 Need proof of what dreamers who never stop dreaming can achieve? 
I remember the first time I spoke to Coach Lester months ago. He told me how it was his own dream to become a PBA coach. And now, not only is he one, but he's also both a champion and a national team head coach. 
Fresh from winning the grand finals of the 2nd conference of PBA 3×3, that wasn't the only win Coach Lester bagged so far this year.  
Weeks after the adrenaline rush and celebrations of becoming a PBA 3×3 champ, he was tapped to become the FIBA Asia Gilas 3×3 team head coach, catapulting his career to an international scale.  
He recalled the moment he was asked, when he realized he'd be handling the national team: "Sa dami nang coaches na… aspiring na maging national team coach, ako yung napili nila so sobrang saya, sobrang grateful ako sa PBA."  
For him, it's a once-in-a-lifetime opportunity, one that he is incredibly honored and humbled by.  
Of course, with the 3×3 Gilas team set, the real work was just about to start. When Coach met the players and coaching staff he would be spending a tough two weeks with, one of the first things he told them was that they were no longer athletes coming from enemy teams, they were all Filipinos representing the Philippines. They would all be together under one banner, representing one country, and they should all give their best to make that country proud. 
When I asked Coach how different it was coaching the Gilas team as compared to Pioneer Pro Tibay, with a laugh and a sparkle in his eyes, he jokingly admitted that it was kind of the same because he didn't know any of the players here, just like he didn't know anyone when he started coaching his Pro Tibay boys.  
He then said it took a few months to gain the trust of Pioneer Pro Tibay, but that was time he obviously didn't have with the Gilas team. It helped that they were all under the same mindset that they were representing the Philippines; it was a huge inspiration and motivation to them. None of them thought "Ako lang ang magaling dito", was what Coach proudly told me. Everyone helped bring out the best in each other. 
Their "Para sa bayan" mindset carried over through their entire time playing in Singapore. One of the things Coach Lester told his team was to remember each game was just ten minutes, so "buhos lahat", and give it their all for the Philippines.   
Coach Lester laughed as he told me about how amazed he was to see just how tall the other players were, "….talagang di ko akalain na meron talagang ganun kalaking tao… May mga nakita na akong 7 footer pero di ganun ang 7 footer na nakikita ko eh." It was clear this would be tough for the smaller Gilas team. 
He recounted their very first game, how they all prepared themselves to face Indonesia by watching plays on YouTube, Facebook, whatever they could find, anything to get them ready for the game.  
So it came as a shock to all of them when Jordan was drawn instead.  
They were fighting the enemy blind, but it didn't matter once they saw the venue filled with proud Pinoys cheering them on. They didn't feel tired at all, not when they could clearly hear the joyful yells coming from the audience.  
Every Pinoy knows that when the Philippines competes against other countries, the all-out love and support is like no other, and it was no different here.  
Coach Lester and the entire Gilas team appreciate all of it; from the fans, the SBP, the PBA and Pioneer.  "'Yun yung naging inspirasyon ng team. Para makaabot siguro kami sa ganun. Ibang suporta," Coach explained, referring to how they made it all the way to fourth place in their run. They couldn't have done it without the support of everyone behind them. 
When I asked him how this entire experience for him was, Coach Lester wanted to thank, first and foremost, Pioneer Adhesives; how, without them, he wouldn't even be a PBA coach, much less a champion and Gilas head coach.  
He admitted that, when he and the Pro Tibay team won the 2nd conference grand finals, he thought that he'd done it all and was already one of the best; but his time as Gilas head coach was a humbling one and he's grateful and blessed to have learned everything he did, from both the Gilas team and the teams of the other countries. He even joked that there were terms he didn't even know existed until this experience!  
Like all successful dreamers, Coach Lester simply said that there is always more to learn.  
His next step is to develop himself and his team with all this newfound knowledge. "Hopefully with the proper time na, with the right time, ma-instill natin sa [Pioneer Pro Tibay] yung mga natutunan ko."  
Of course, I couldn't end my little chat with Coach without asking him for his advice for aspiring players and coaches who all wish to represent their country one day. He smiled and jokingly told me that if he could only make ten teams for the national team so more could join, he would! But because there is only one national team, just give it your all.  
Don't think you can't do it, because you won't get it that way. Keep the dream alive and show everyone what you can do. 
Be Like Mike? Try Be Like Lester!