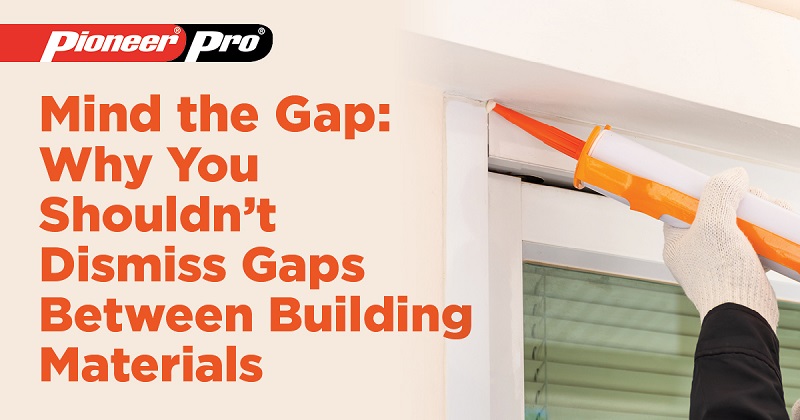 Working on a project – big or small – is not a linear process. You're expected to make adjustments along the way not just to meet the requirements of your client, but also to make sure you'll be able to deliver a polished outcome. To ensure this, every material you're working with should be installed properly and that even the smallest of details are checked.
Whether you're working on the flooring, ceiling, walls, or you're about to paint an area, you might encounter gaps, holes, and cracks. It's easy to dismiss these things, but if left unaddressed, can be unsightly and can affect the quality of your project.
WHAT HAPPENS WHEN YOU DON'T FILL GAPS PROPERLY?
It can weaken the bond between construction materials
If you're bonding materials, be it glass, wood, or tiles, it's important to check that there are no gaps in between to prevent water and dirt from seeping inside. Failing to fill or seal the gap runs the risk of weakening the bond between two materials.
It risks the possibility of external elements getting inside the house or building
Sealing gaps around doors and windows lessens the risk of water getting inside. Suffice to say, it's an important waterproofing and weatherproofing step. If there's an AC unit in the room you're working on, avoiding gaps also helps the owners manage electricity costs since cool air won't be escaping.
It causes baseboards, cornices, and moldings to have a lackluster finish
Even if you've measured where you will add baseboards and moldings, there's a slim chance that you'd have to deal with gaps between, above, and below it. A gap sealant can help you fill and finish these trimmings professionally.
It delays painting
Painting requires proper surface preparation and you won't be able to proceed to painting if there are gaps between surfaces. A paintable gap sealant comes in handy so you can fill these easily as well as deal with holes and cracks if there are any. Once cured, you can easily paint on the surface to achieve a seamless paint finish.
To seal gaps in your project, it helps to have Pioneer Pro Painters Buddy Acrylic Gap Sealant. It not only ensures a clean finish on your moldings and cornices, it's also your go-to must-have that can help you avoid the above-mentioned consequences caused by gaps.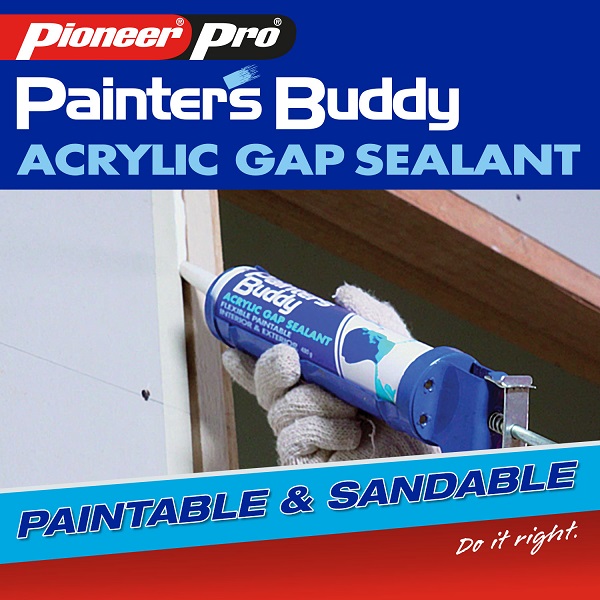 Available in a 100g pouch or a 480g cartridge, this paintable and flexible sealant is also weatherproof, waterproof, mildew-resistant, does not discolor over time, and the best part – it's cost-effective. Suffice to say, it adds to the durability and flexibility of your project while keeping you within budget. Painters Buddy Acrylic Gap Sealant is perfect for interior/exterior applications, windows, store fronts, and metal channels, to name a few.
To learn more about Pioneer Pro Painters Buddy Acrylic Gap Sealant and how it can be a valuable part of your projects,  you can follow and chat with us on Facebook: facebook.com/PioneerAdhesivesPH or email info@pioneerph.com.