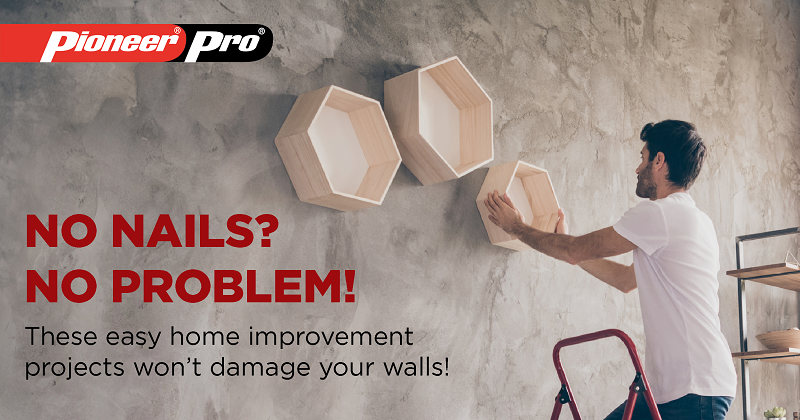 No Nails? No Problem! These Easy Home Improvement Projects Won't Damage Your Walls!
Given the time we're spending indoors, working on DIY home improvement projects has become a pastime for many. From repainting walls to installing new items around the home – a quick scroll on social media will give you an idea of how everyone is keeping busy these days. Perhaps this is also one of the reasons why home and design-related groups are gaining a huge following online. Getting inspiration for your next project can be as easy as tapping photos on a post.
Since most DIYs are done quickly, you might be wondering how you can get a few of them done without the need for power tools, screws, or nails. Plus, if you're renting the space, it helps to have an option that doesn't involve drilling holes in the walls, right? It's less exhausting, too. The solution? A high-strength construction adhesive that can help you stick just about anything onto the wall for an instant makeover.
If you're looking for projects you can work on using adhesive, here are some you can consider:
DIY Mirror Wall
A trending project on social media, a mirror wall can liven up a dining or living area in an instant while creating an illusion of a bigger space. To work on this, you'll need matching mirrors, a strong adhesive, and a measuring tool. Before you stick each mirror to the wall, make sure the spacing is precise so you don't have to detach each one to correct the positioning.
Pioneer Pro Builders Bond has become a go-to essential for this project as many homeowners attest to its strong and lasting bond, whether you're working with glass, plastic, wood, or ceramic. There's no mixing needed, making it very easy-to-use, and the best part is, it's water- and weather-resistant so you can use it indoors and outdoors.
Stick new moldings and baseboards
If you're not too keen on mirror walls, you can still liven up a blank wall by installing moldings and baseboards. These are striking, functional, and easy to accomplish as well. Using a strong adhesive like Pioneer Pro Builders Bond, you can install moldings to create texture on a wall or opt for baseboards than can help cover an uneven edge between the wall and floor.
Install organizers in the kitchen or bathroom
Clutter can ruin the overall look of a home so having enough organizers is important. Instead of drilling holes for hooks, you can look for bins that can be attached using adhesive for easier installation. If you're using Pioneer Pro Builders Bond, you can paint on the adhesive once its dry so you can achieve a more seamless final look.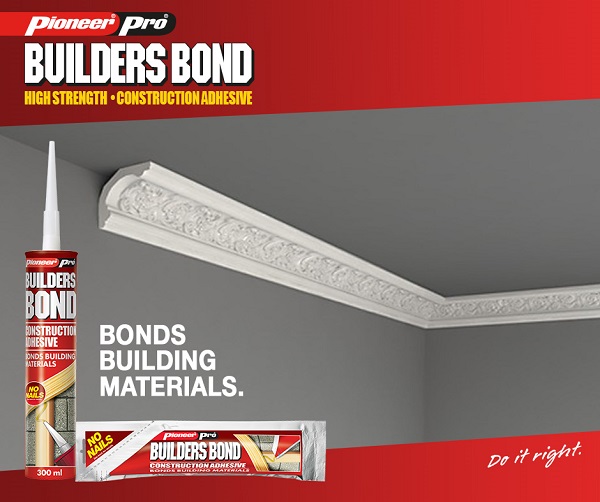 For a strong and lasting home improvement project, you can count on Pioneer Pro Builders Bond. A high-strength construction adhesive, there's no need for nails when you're bonding wood, concrete, cement board, metal, ceramic, glass, and plastic, to name a few. It can be applied either as a two-way contact or a one-way stick adhesive which you can use indoors and outdoors. Since there's no mixing needed, you can use it easily – helping make sure you can accomplish more projects in a short span of time.
To learn more about Pioneer Pro Builders Bond, chat with us on Facebook: facebook.com/PioneerAdhesivesPH or email info@pioneerph.com.