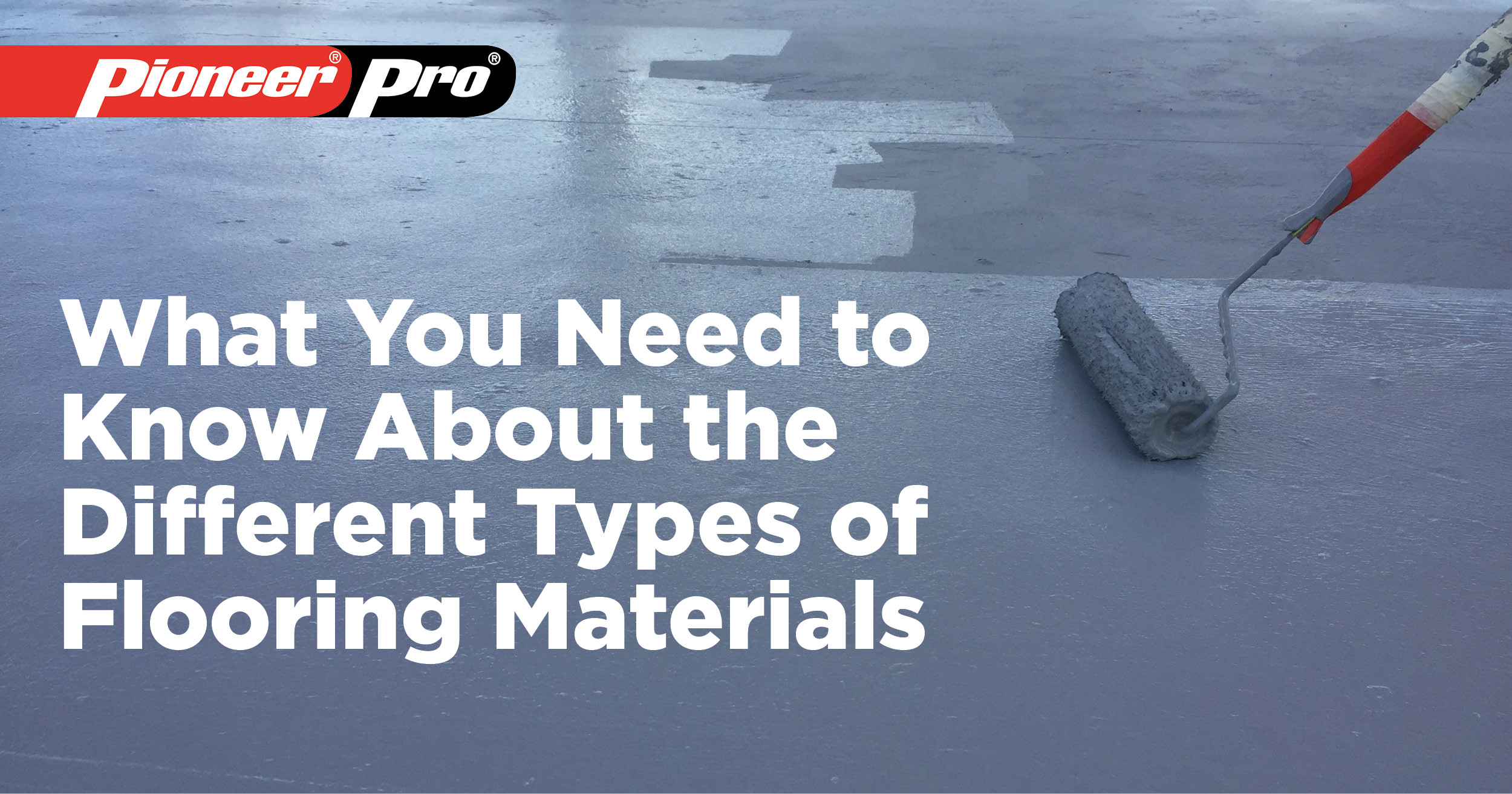 As professionals, you would understand how homeowners and clients value the overall impact of their spaces. While we seldom look down when entering homes and buildings, flooring is an integral part of construction. As explained on garrisoncollection.com, "while our first interaction with a space is visual, the first physical contact a person will have with your space is the flooring." In addition to choosing a material that complements the style of the space, it's a must to go for a quality option that can withstand heavy foot traffic and furniture.
Given the options available in the market today, it's easy to be swayed by aesthetics and pricing. Make the right choice for your next project by understanding the advantages and disadvantages of each material, plus, how you can keep it from getting damaged.
Pros and Cons of Different Flooring Materials
Hardwood
Popular because of the aesthetic appeal it adds to a space, hardwood flooring is often used in living areas, dining rooms, and even in kitchens. Aside from adding warmth to a home, it's also available in different colors and styles to match the overall look of your project. While its beauty is undeniable, it comes at a higher price compared to other materials. Common causes of damage to hardwood flooring include scrapes and dents from furniture, as well as scratches from footwear and debris brought from the outside. Hardwood flooring is also not used in bathrooms and areas that get wet as it can lose its luster due to moisture damage.
Laminate
Just because hardwood is expensive doesn't mean you cannot bring in a similar appeal to your project. As explained by thebalancesmb.com, "laminate flooring is a low-cost alternative to hardwood made of wood pulp and resin, and can look a lot like real wood." Perfect for high traffic areas, laminate flooring is also easy to install and available in different styles which is the reason why many design professionals incorporate it into their projects. While it's cost-efficient and easily accessible, laminates can be damaged by moisture and liquids so it's best not to use it in kitchens and bathrooms.
Ceramic or Porcelain Tile
Perhaps the safest bet you can make in terms of flooring material, ceramic or porcelain tiles can elevate your project, plus tiles are versatile options that can be used in the different areas of the home – from the entryway and living room, to the kitchen and bathroom.
Depending on the tile you choose, this material can be budget-friendly, but installation needs expertise. According to thebalancesmb.com, "it is labor-intensive to install and requires a suitable subfloor and a cement board or tile backer base." Poor installation of tiles may cause costly damages, chips, and cracks.
Concrete
Durable and easy to clean, concrete flooring is a go-to-choice as it's known to resist moisture when properly sealed, pet-friendly, and can go with any style. It also encourages creativity as concretenetwork.com explains that, "concrete can be stained nearly any color, resurfaced in a variety of textures and finishes, or polished for a smooth, shiny look." While concrete floors are known to be long-lasting and can be used around the home, it may require occasional resealing and cracks can develop over time if not maintained well. How do you maintain concrete floors that wow? Pioneer Pro's Great Floor Line has got you covered – from providing protective coating to achieving a tile-like finish.
Designed for use as a protective coating, as a pigmented binder for seamless broadcast of flooring system, and as a quality concrete epoxy primer, Pioneer Pro Great Floor 100 is formulated as a high-strength binder for use in light to heavy-duty seamless epoxy coating priming.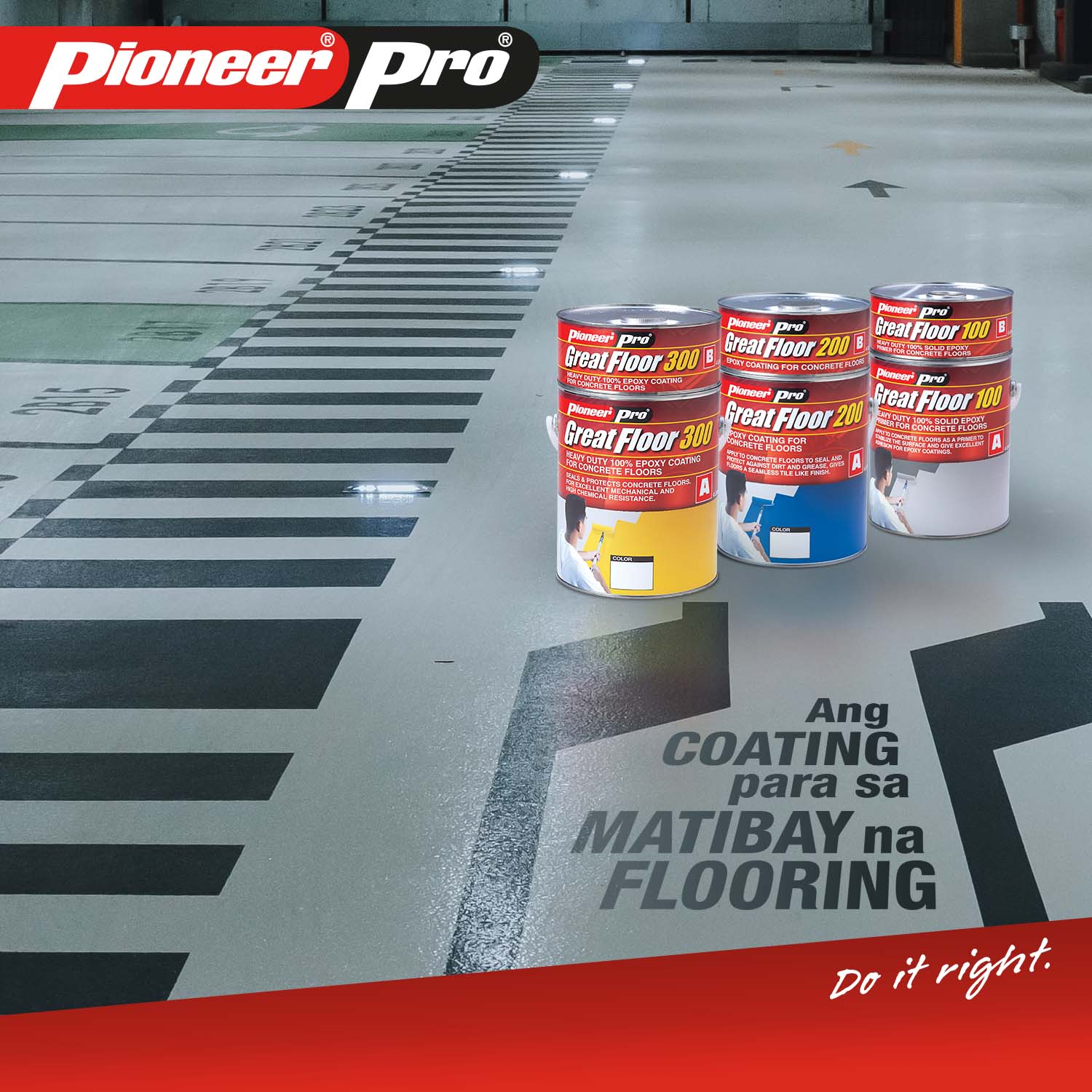 For floors that shine, Pioneer Pro Great Floor 200 is the best choice as it's a two-component polyamide epoxy compound that cures into a tough and hard film that guarantees abrasion resistance so you can deliver a tile-like finish.
Working on a big project where floors are expected to receive a beating? Pioneer Pro Great Floor 300 is a 100% solids epoxy floor coating made for durable protection of industrial floors. It's also the best option for coating new or old uncoated industrial concrete floors exposed to heavy foot and rubber-tired vehicle traffic, chemical spills, and power washing.
Your chosen flooring material deserves attention, too. Don't just make it good, make it great and built to last. Let Pioneer Pro Great Floor help you do just that.
Learn more about Pioneer Pro Great Floor Line and how it can help you deliver a polished project. For inquiries, you can follow and chat with us on Facebook: facebook.com/PioneerAdhesivesPH or email info@pioneerph.com. Shop online when you visit https://shopee.ph/pioneer_adhesives or add to cart at https://lazada.com.ph/shop/pioneer-adhesives/