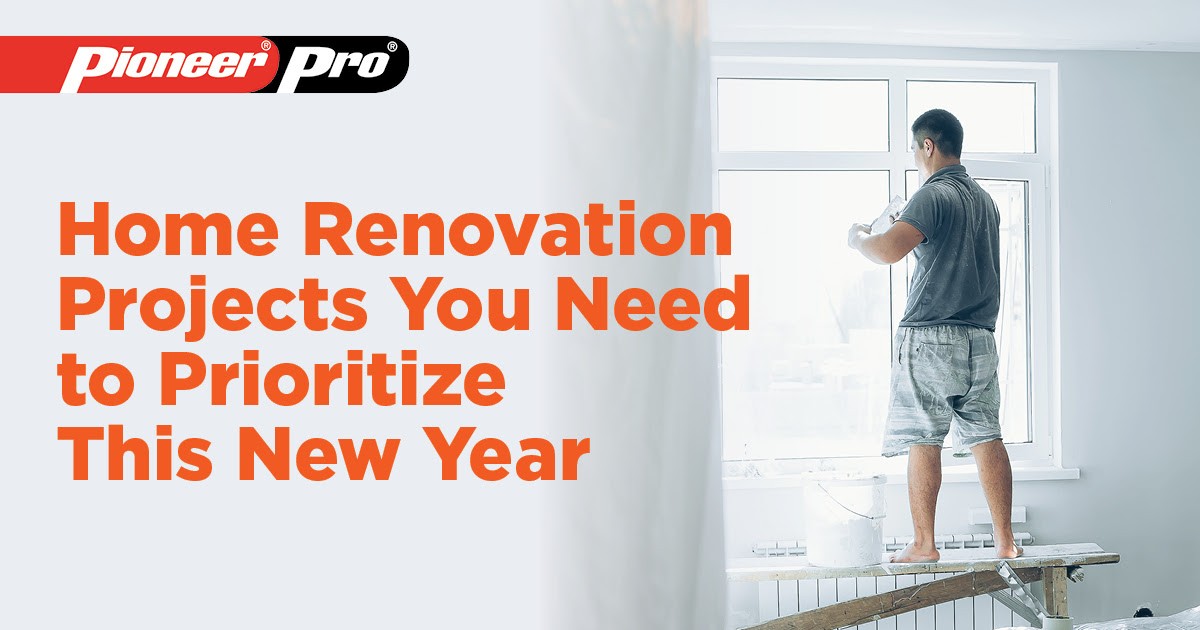 A new year ushers in new projects to work on and clients to collaborate with. In addition to building new homes and structures, chances are, you'd meet homeowners who are eager to give their spaces a refreshed new look.
Aside from adding value to a property and making it safer to live in, renovations can also make the owners feel more comfortable and satisfied. After all, a home is an investment, and it's only right that it's kept in good condition.
Given your experience and expertise, clients will be asking for your advice as to which should be prioritized when renovating a home. From making sure the exterior still looks brand new to addressing minor damages as soon as possible, it's important to have a list of what needs to be checked and worked on.
Home Renovation Projects That Need to Be Prioritized
Make improvements on the exterior
Homeowners instantly think about updating the look of the kitchen or bringing in new lighting pieces to illuminate the home, but it's better to start with the exterior then work your way inside. As explained in an article on makeitright.ca, "too many homeowners don't realize that anything inside the home is at risk if you don't take care of the outside."
Make sure you thoroughly check the roofs for leaks and be on the lookout for cracks on the walls. These things must be addressed as soon as possible to avoid costly damages.
Check the windows
Bobvila.com suggests giving the windows an upgrade by replacing them with larger ones that let in plenty of natural light. Not only will this add value to a property, it can also make the home look bigger than it really is.
Consider a paint job
Over time, paint can lose its luster, especially if you're working with lighter colors. Bring up the idea of switching to a more neutral or bolder color palette to your clients to refresh the interiors. Before working on a paint job though, don't skip checking the walls for cracks and mold growth. The latter is a sign that moisture and water are seeping into the walls which might affect the integrity of the structure.
Invest in proper waterproofing
It's not enough that you check the roof for leaks and holes, it's important that you waterproof your home to keep water away from the house. Imagine working hard to give your clients a renovated home they can be proud of only to have water damage the proof of your hard work.
As explained by Master Builders, "if you do not stop the penetration of water on time, it will cause serious damage to a building…it is wiser to invest in preventive risk measures than to pay for damage repairs."
By doing waterproofing, you lessen the risk of tackling leaks, spalling, deterioration, and mold growth. The big plus? Waterproofing doesn't have to be difficult. It can be included in your project's timeline and done easily as long as you use the right product. Pioneer Pro Water-Tite 102 is a two-component, flexible cementitious waterproofing membrane that's easy to use and apply.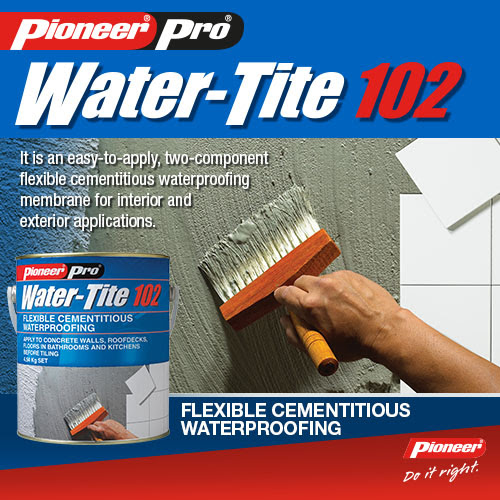 No primer is required when using it and it can be applied even to damp substrates while guaranteeing algae-, fungus-, and weather-resistance. In any project, you also need to take into consideration costs. It's a good thing that Pioneer Pro Water-Tite 102 is cost-effective and can be used in balconies, roof decks, concrete gutters, and bathrooms, to name a few so each kit you buy goes a long way – covering many areas of your project.
What better way to start the New Year than making well-loved homes look and feel brand-new? Let Pioneer Pro Water-Tite 102 be your partner in delivering projects that last.
To learn more about Pioneer Pro Water-Tite 102 and how it can help you get jobs done, log on to www.pioneer-adhesives.com. For inquiries, you can follow and chat with us on Facebook: facebook.com/PioneerAdhesivesPH or email info@pioneerph.com. Shop online when you visit https://shopee.ph/pioneer_adhesives or add to cart at https://lazada.com.ph/shop/pioneer-adhesives/