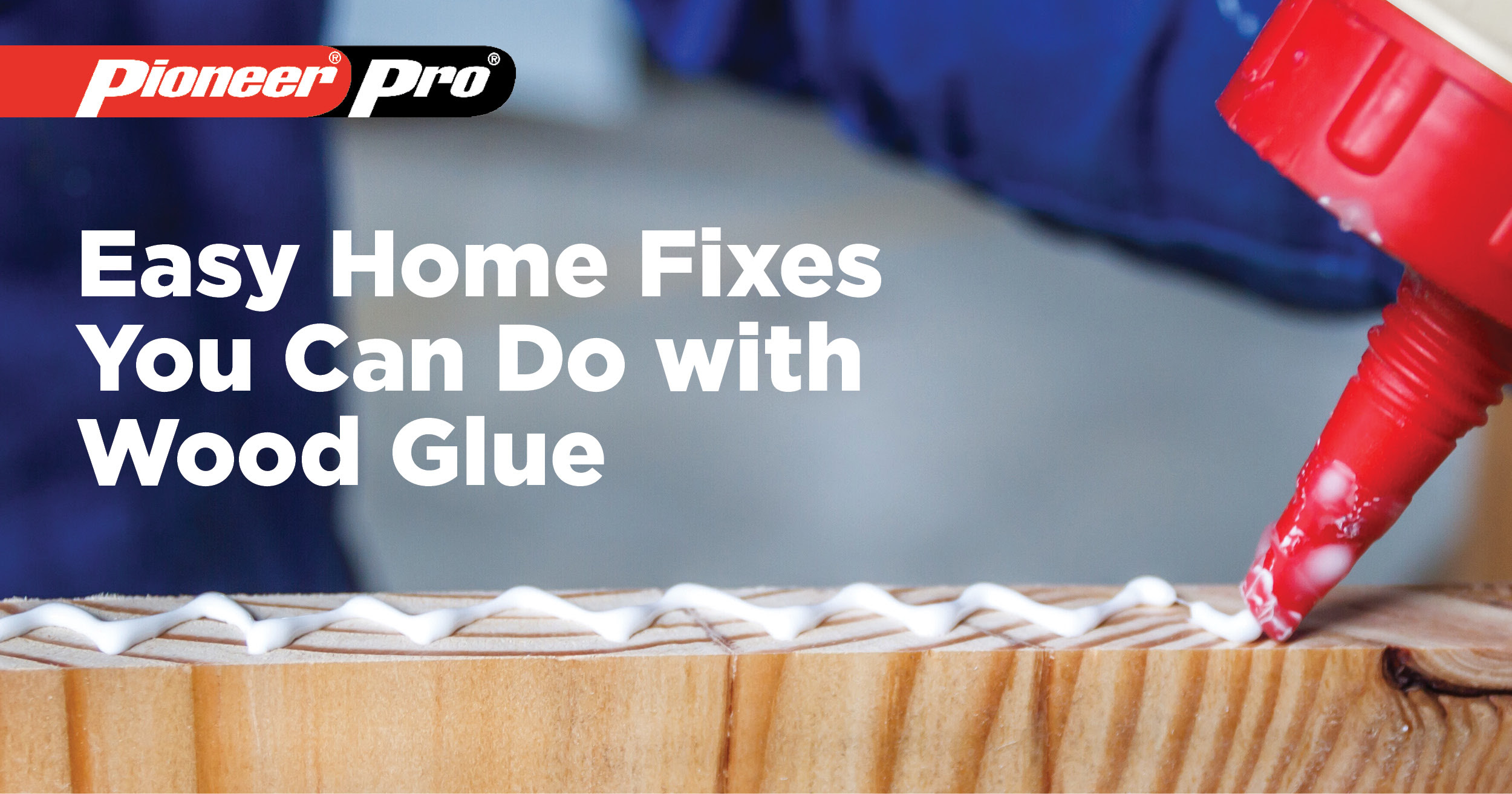 When it comes to any construction project, the smallest of details can make the biggest of impacts. Take for example, securing materials together. Doing it haphazardly can cause back jobs while installing or fastening things properly results in a polished project.
One of the many useful essentials you can add to your arsenal is wood glue, a strong adhesive used to bond all types of wood. With wood as the one of the mostly used building materials, this glue comes in handy in different situations – may it be installing materials, working on quick fixes, and even decorating.
Home Fixes You Can Accomplish Using Wood Glue
Bonding two wooden pieces
Wood glue is an ideal choice if you're gluing wooden joints and panels together, especially if you have a large surface available for gluing. However, if the piece you're working on is meant to carry a heavy load, you need to secure the piece with screws or bolts in addition to the wood glue to make sure it will hold.
Fixing furniture
Even a small amount of wood glue can make a difference. Those who are working on renovation projects can count on wood glue to repair breaks in wooden fixtures and furniture. Once the glue dries and solidifies, it can be sanded to make the piece look brand-new again. Depending on the glue you will use, it's also possible to paint on the piece after sanding so you can further enhance the refurbished piece.
Installing trim or molding
If a wooden wall is too bare, it can be easily spruced up with wooden trims and moldings that you can install using wood glue. Just remember to apply the glue on both surfaces and spread the glue thinly. Pressing the pieces together to secure the installation is also a must.
Decorating a project
In addition to quick fixes and revamps, wood glue is also useful when adding decorating touches to a project. From frames and baseboards, to mirrors and other accents – wood glue is your best bet without the need for screws and drilling holes into walls.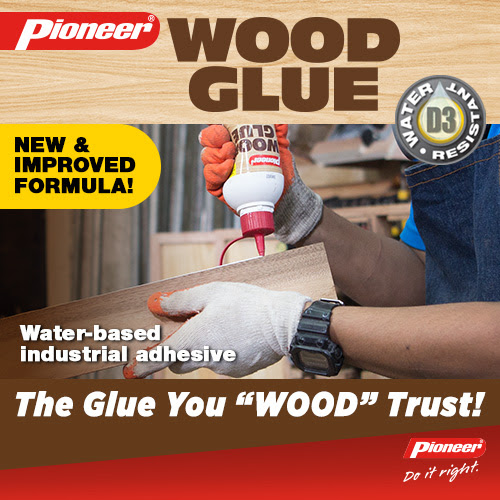 If you're looking for a wood glue you can count on, Pioneer Wood Glue ticks all the boxes – from guaranteeing industrial-strength adhesion and water-resistance, to being paintable and ideal for interior or exterior use. Aside from these pros, this water-based industrial adhesive also has the European Standard Quality and Japan Adhesives Industry Association certification as well as a good heat resistance quality in accordance to the WATT 91 test.
Learn more about Pioneer Wood Glue and how it can add value to your projects here. For inquiries, you can follow and chat with us on Facebook at fb.com/PioneerAdhesivesPH or email info@pioneerph.com. You may also go to our official store on Shopee and Lazada to shop online.